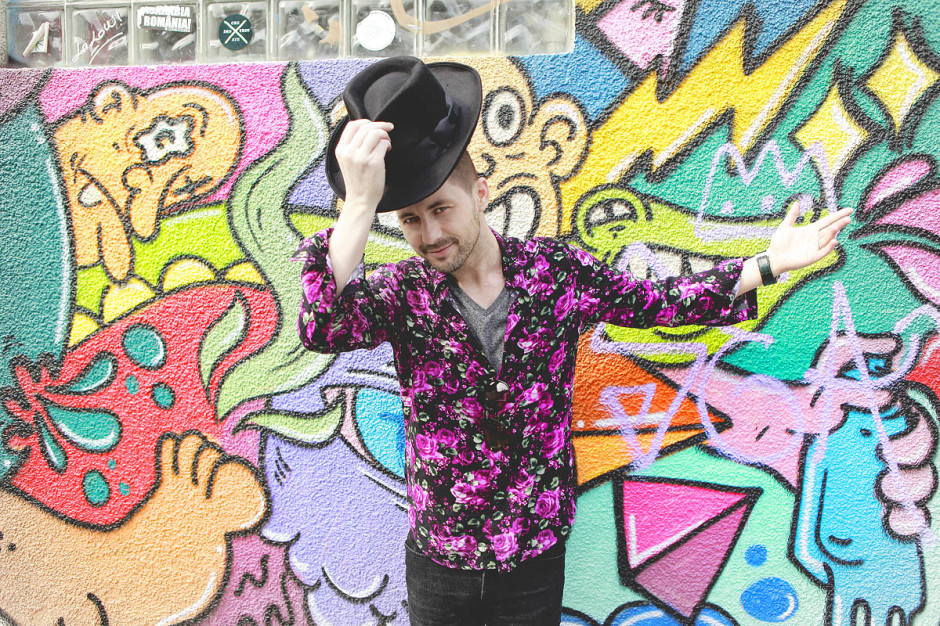 The part about fashion that I enjoy the most is dressing up. This time I chose something inspired by the Romanian Gypsy culture which is rich and full of floral shirts, extraordinary shaped black hats, hippie shoes and an attitude to go with it.

Floral shirt from American Apparel, grey T-shirt from H&M, pants from Zara, shoes from Paul Smith, my black hat is from Amazon.com, the shades are from Persol, the jacket is from Top Man.

Camasa American Apparel, Tricou H&M, Pantalon Zara, Pantofi Paul Smith, Palarie Amazon.com, Ochelari Persol, Geaca Top Man.
December 15, 2016

I believe that every man, has a Belstaff side of him: wild, crazy, provocative. Even if, our style is casual or corporatist, in our daily life, we all want to take his girl on the...

November 10, 2013

This is the second part of the shooting I published yesterday. It's my experiment in finding out how different can a look be by seeing it a bit different. I went for a few drinks...

October 7, 2013

Zilele trecute am filmat un videoclip pentru un single ce are un succes mare in multe tari din Europa: Boracay, o colaborare cu Sandra N. Piesa a ajuns deja no.1 in Bulgaria, se aude peste...