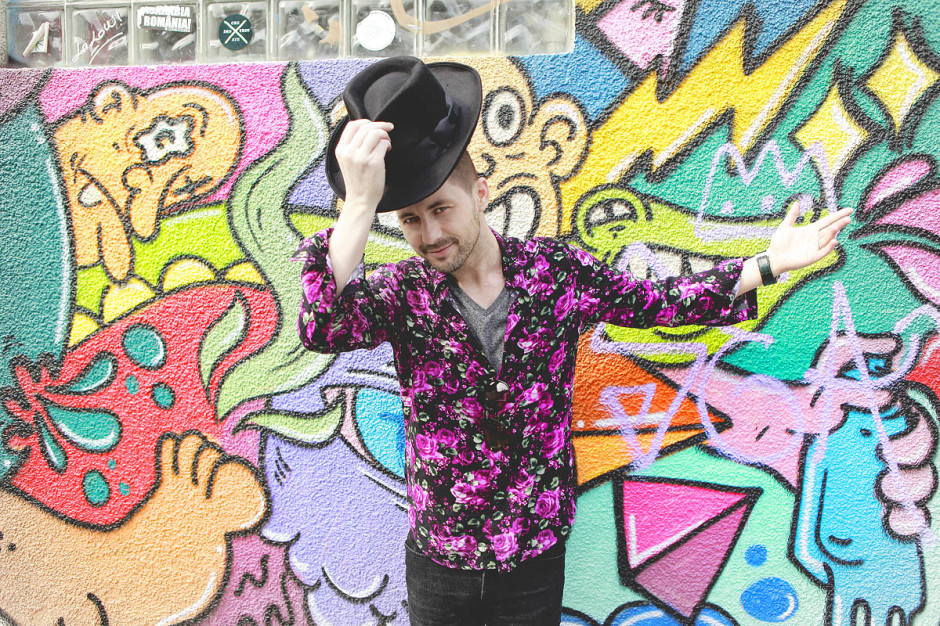 The part about fashion that I enjoy the most is dressing up. This time I chose something inspired by the Romanian Gypsy culture which is rich and full of floral shirts, extraordinary shaped black hats, hippie shoes and an attitude to go with it.

Floral shirt from American Apparel, grey T-shirt from H&M, pants from Zara, shoes from Paul Smith, my black hat is from Amazon.com, the shades are from Persol, the jacket is from Top Man.

Camasa American Apparel, Tricou H&M, Pantalon Zara, Pantofi Paul Smith, Palarie Amazon.com, Ochelari Persol, Geaca Top Man.
August 22, 2015

Vara s-a terminat dar  totul merge inainte cu avant si mai puternic. Ne pregatim intens de multe lansari, tocmai am lansat noul single MAXIM, cel mai tare de pana acum. Urmeaza ceva nou de la...

March 11, 2014

I love going to India everytime, I've been there so many times that it feels like a second home, the people are always so nice to me, so warm and they appreciate the Akcent music,...

November 10, 2013

This is the second part of the shooting I published yesterday. It's my experiment in finding out how different can a look be by seeing it a bit different. I went for a few drinks...