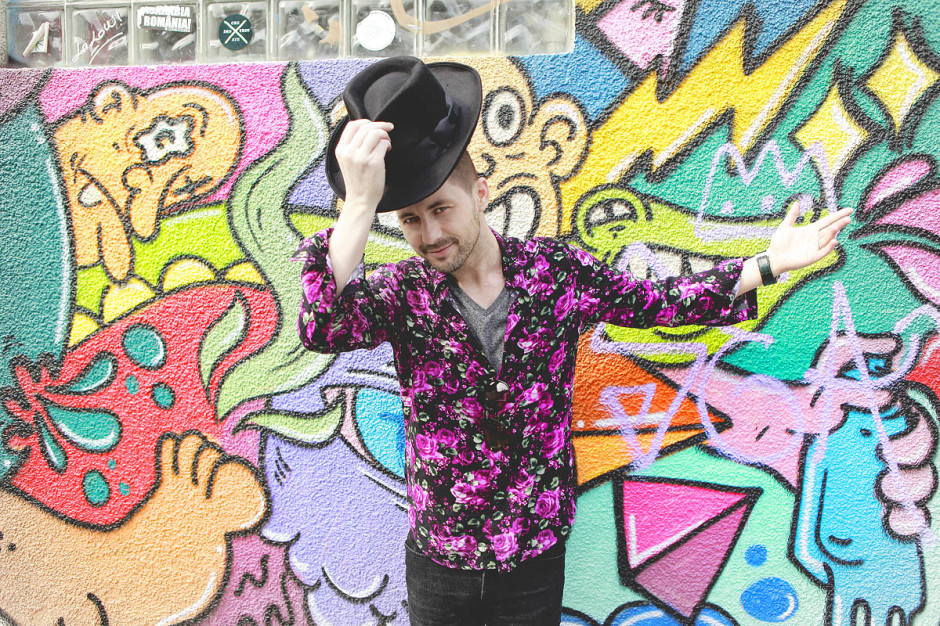 The part about fashion that I enjoy the most is dressing up. This time I chose something inspired by the Romanian Gypsy culture which is rich and full of floral shirts, extraordinary shaped black hats, hippie shoes and an attitude to go with it.

Floral shirt from American Apparel, grey T-shirt from H&M, pants from Zara, shoes from Paul Smith, my black hat is from Amazon.com, the shades are from Persol, the jacket is from Top Man.

Camasa American Apparel, Tricou H&M, Pantalon Zara, Pantofi Paul Smith, Palarie Amazon.com, Ochelari Persol, Geaca Top Man.
March 3, 2017

Oman is a sea of gold sands, luxuriant flavours and friendly people. AKCENT new single, is a refined combination of modern trap, oriental rhythms and love story and the arabic dessert was the perfect location...

November 3, 2013

When I'm not running between concerts, I love spending time with the kids and my family at the animal farm where they play and have fun and I just watch them and I'm love stoned...

December 3, 2013

Vreau sa va anunt pe voi prima oara ca maine voi lansa un nou single si un nou videoclip, primul clip oficial Akcent in noua formula, cu trupa live. Impreuna cu echipa mea si casa...