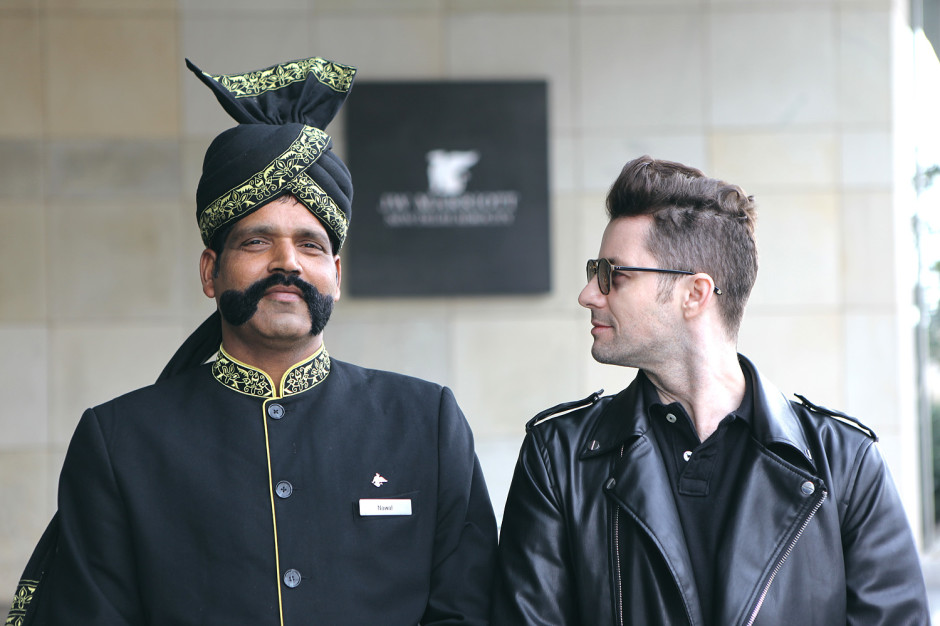 I love going to India everytime, I've been there so many times that it feels like a second home, the people are always so nice to me, so warm and they appreciate the Akcent music, they know every lyric to every song and they live every moment of every show.

I don't care about political issues at all, I only care about music and what makes others happy. I'm trying to spread love wherever I go.

India, I will see you again next week for another Akcent Live Show and I can't wait to meet every single one of you. Take a lot of photos and post them on my Facebook page, I love seeing them.

My jacket is from H&M, the trousers are from TopMan, the shades are from Massimo Dutti and the shoes as well.
November 5, 2013

Acest articol nu este despre moda insa vreau sa folosesc acest mijloc de comunicare cu voi pentru a va prezenta o situatie mai nefericita si va aduc si o solutie pentru a face lucrurile mai...

November 7, 2013

Sometimes I wish I could stop time and put everything on hold because the word it's moving so fast. It's the kind of day when I feel like combining a T-shirt, a vest, a suit...

June 12, 2014

This is a photo-series my good photographer friend "iscream" did between many of the video shoots we did this year. We shot so many videos, I can't really remember what song was this one for...