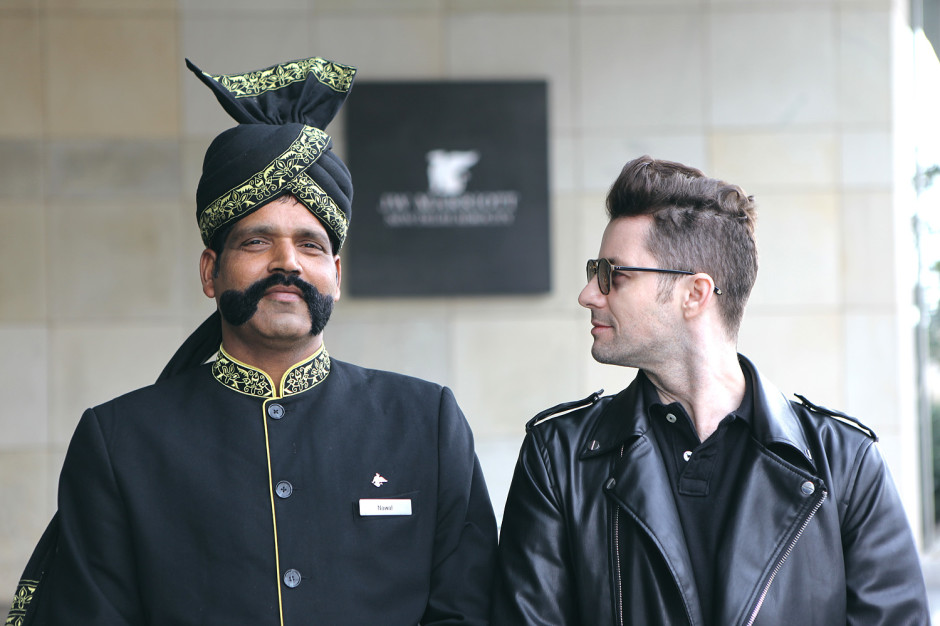 I love going to India everytime, I've been there so many times that it feels like a second home, the people are always so nice to me, so warm and they appreciate the Akcent music, they know every lyric to every song and they live every moment of every show.

I don't care about political issues at all, I only care about music and what makes others happy. I'm trying to spread love wherever I go.

India, I will see you again next week for another Akcent Live Show and I can't wait to meet every single one of you. Take a lot of photos and post them on my Facebook page, I love seeing them.

My jacket is from H&M, the trousers are from TopMan, the shades are from Massimo Dutti and the shoes as well.
September 24, 2013

Dupa cum stiti, am lansat un single nou si chiar daca "am aflat ce inseamna viata grea" si "Nu ma tem de ea", recunosc ca am avut o multime de emotii in legatura cu acest...

February 10, 2015

I know it's been a long time since I haven't published any new photos or articles but the only reason for that is the fact that I have been working non-stop and I am still...

October 28, 2013

Here it is! The official music video for Boracay was released a few days ago and it has gathered over 100.000 views already. The amount of positive energy, comments, messages and likes that we received...