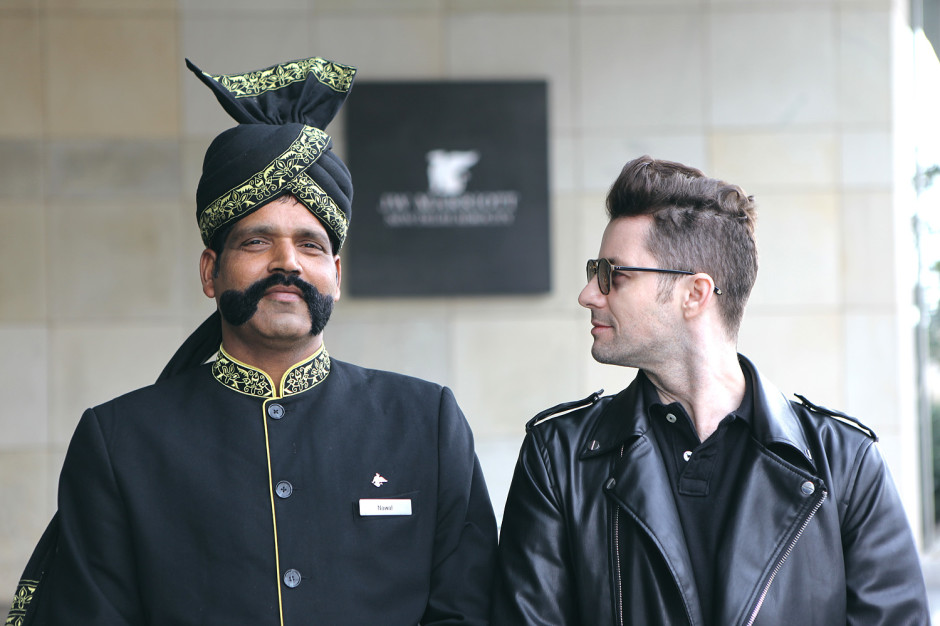 I love going to India everytime, I've been there so many times that it feels like a second home, the people are always so nice to me, so warm and they appreciate the Akcent music, they know every lyric to every song and they live every moment of every show.

I don't care about political issues at all, I only care about music and what makes others happy. I'm trying to spread love wherever I go.

India, I will see you again next week for another Akcent Live Show and I can't wait to meet every single one of you. Take a lot of photos and post them on my Facebook page, I love seeing them.

My jacket is from H&M, the trousers are from TopMan, the shades are from Massimo Dutti and the shoes as well.
November 7, 2013

Sometimes I wish I could stop time and put everything on hold because the word it's moving so fast. It's the kind of day when I feel like combining a T-shirt, a vest, a suit...

August 22, 2015

Vara s-a terminat dar  totul merge inainte cu avant si mai puternic. Ne pregatim intens de multe lansari, tocmai am lansat noul single MAXIM, cel mai tare de pana acum. Urmeaza ceva nou de la...

October 28, 2013

I love doing collaborations with artists that I never met before because you never know what to expect from it. It's the same with wearing clothes I don't usually wear or that I didn't wear...