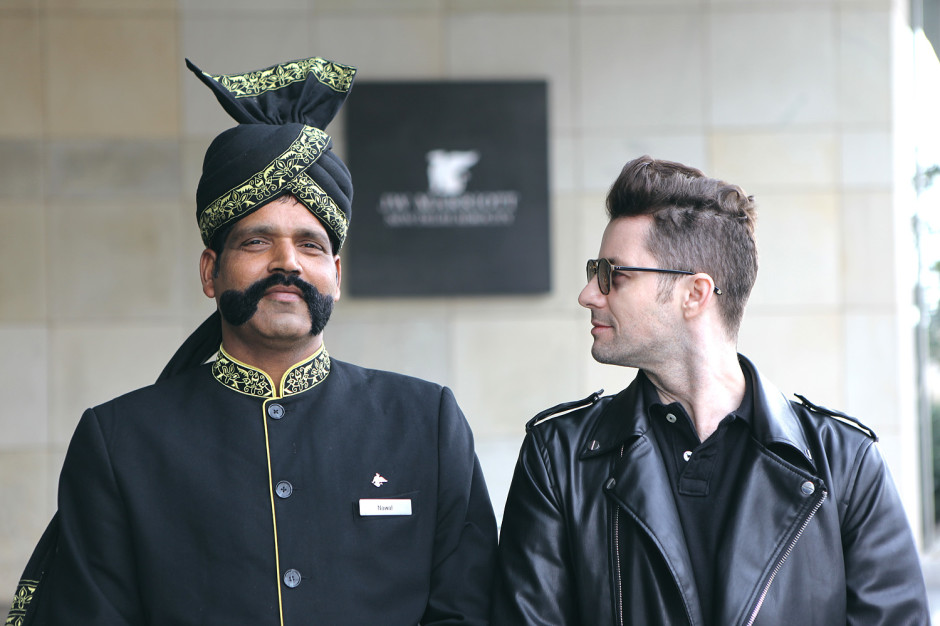 I love going to India everytime, I've been there so many times that it feels like a second home, the people are always so nice to me, so warm and they appreciate the Akcent music, they know every lyric to every song and they live every moment of every show.

I don't care about political issues at all, I only care about music and what makes others happy. I'm trying to spread love wherever I go.

India, I will see you again next week for another Akcent Live Show and I can't wait to meet every single one of you. Take a lot of photos and post them on my Facebook page, I love seeing them.

My jacket is from H&M, the trousers are from TopMan, the shades are from Massimo Dutti and the shoes as well.
October 7, 2013

Zilele trecute am filmat un videoclip pentru un single ce are un succes mare in multe tari din Europa: Boracay, o colaborare cu Sandra N. Piesa a ajuns deja no.1 in Bulgaria, se aude peste...

February 14, 2015

No matter how many love songs I'll write about her, it will never be enough to express my feelings for my special girl. I found my one love and she's the muse and the inspiration...

June 12, 2014

This is a photo-series my good photographer friend "iscream" did between many of the video shoots we did this year. We shot so many videos, I can't really remember what song was this one for...