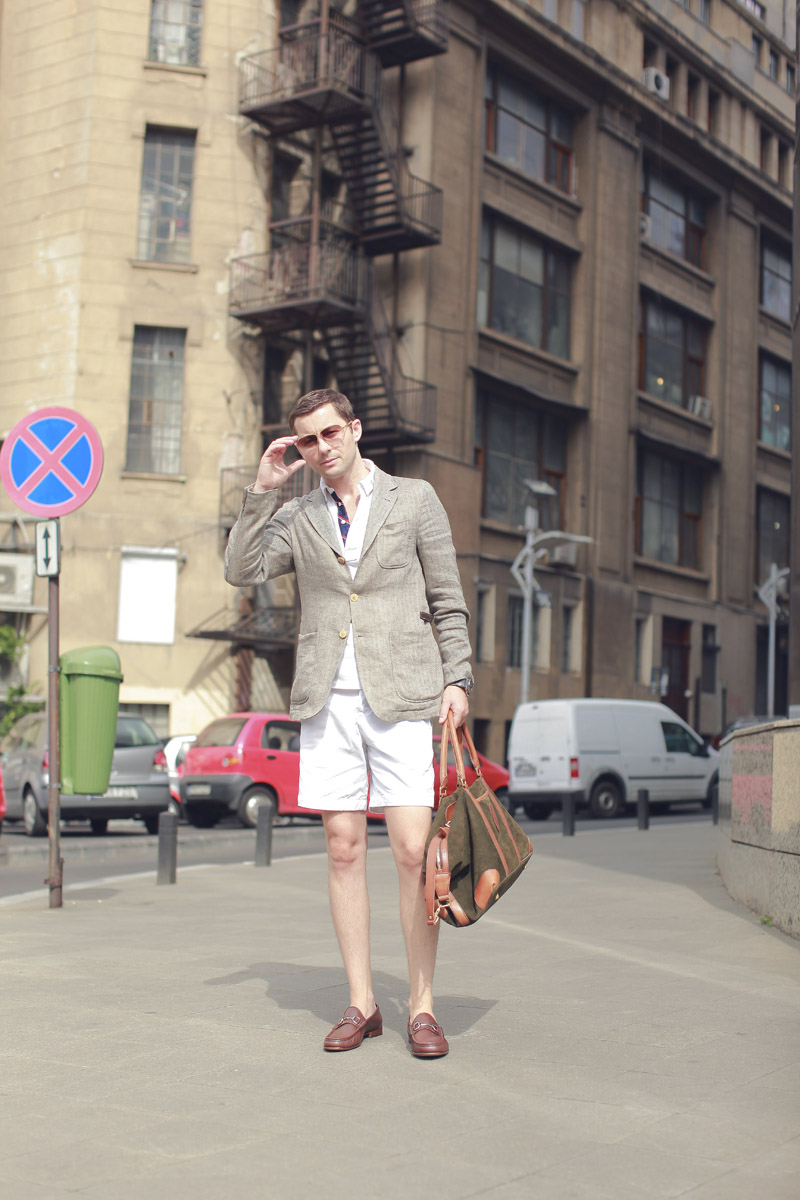 Vara s-a terminat dar  totul merge inainte cu avant si mai puternic. Ne pregatim intens de multe lansari, tocmai am lansat noul single MAXIM, cel mai tare de pana acum. Urmeaza ceva nou de la Lidia, ceva nou de la Sandra si noul album Akcent la care am lucrat mult in ultimul an.

Indiferent ca am drumuri la studio, incerc mereu combinatii smart-casual. A inceput sa imi intre in reflex de cativa ani sa vanez piese care nu se demodeaza si sa investesc in ele. Ceea ce va recomand si voua – mai bine investiti in mai putine haine dar luati ceva care poate fi combinat in mai multe feluri.

Sper sa va placa! Revin cu noi shootinguri de la filmarile noului clip!

Sacou: Massimo Dutti
Pantalons scurti: Abercrombie & Fitch
Tricou Polo : Ralph Lauren
Pantofi: Gucci
Geanta: Massimo Dutti New York Collection
Ochelari : Mykita
October 22, 2013

So many of you asked me to write in English so I'm going to do that from now on. I don't know if there's anything that I could do to thank you for the love...

September 28, 2013

Am facut cateva poze in care am surprins prima zi de toamna, una in care frunzele aurii cad si imi dau o mie de idei pentru piese noi. E un anotimp romantic care ma inspira...

October 16, 2013

Intre promo la radio, intalniri pentru videoclipuri, filmari, pregatiri de lansari noi si timpul petrecut in studio, imi strecor cateva ore in fiecare zi pentru a ma bucura de timpul petrecut cu familia mea. Iar...