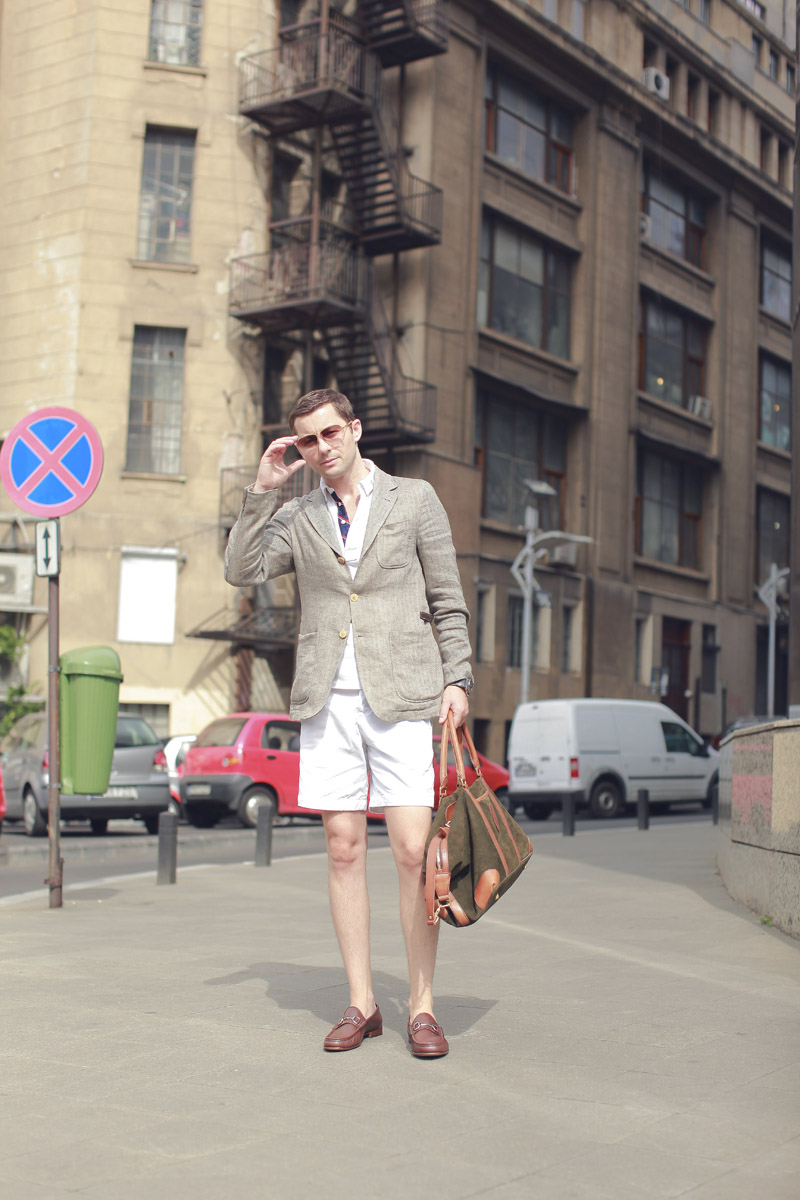 Vara s-a terminat dar  totul merge inainte cu avant si mai puternic. Ne pregatim intens de multe lansari, tocmai am lansat noul single MAXIM, cel mai tare de pana acum. Urmeaza ceva nou de la Lidia, ceva nou de la Sandra si noul album Akcent la care am lucrat mult in ultimul an.

Indiferent ca am drumuri la studio, incerc mereu combinatii smart-casual. A inceput sa imi intre in reflex de cativa ani sa vanez piese care nu se demodeaza si sa investesc in ele. Ceea ce va recomand si voua – mai bine investiti in mai putine haine dar luati ceva care poate fi combinat in mai multe feluri.

Sper sa va placa! Revin cu noi shootinguri de la filmarile noului clip!

Sacou: Massimo Dutti
Pantalons scurti: Abercrombie & Fitch
Tricou Polo : Ralph Lauren
Pantofi: Gucci
Geanta: Massimo Dutti New York Collection
Ochelari : Mykita
April 8, 2015

There's good days and there's bad days. You wake up and you know from the beginning if you feel good or bad. It's up to you to make the most out of your day, keep...

October 30, 2013

Sa faci parte din viitor presupune sa imbini trecutul si prezentul in ceva neasteptat, ceva nou. Asa am simtit eu ideea ZorileStore si ma bucur foarte tare ca pot sa fac ceva cool si fresh...

April 23, 2015

Aseara am fost la avanpremiera speciala a filmului Avengers: Age of Ultron, iar sala T IMAX de la Cinema City din AFI este mereu locul perfect pentru a mă reîntâlni cu supereroii din Universul Marvel....