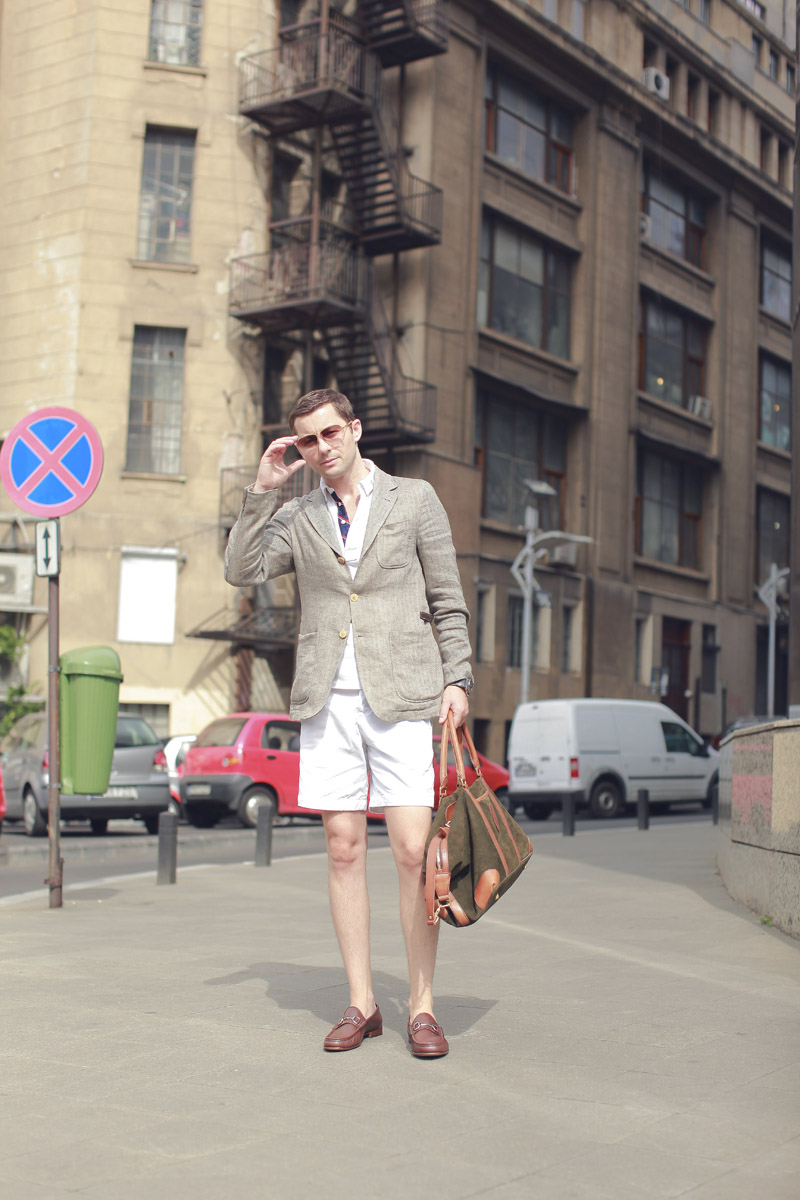 Vara s-a terminat dar  totul merge inainte cu avant si mai puternic. Ne pregatim intens de multe lansari, tocmai am lansat noul single MAXIM, cel mai tare de pana acum. Urmeaza ceva nou de la Lidia, ceva nou de la Sandra si noul album Akcent la care am lucrat mult in ultimul an.

Indiferent ca am drumuri la studio, incerc mereu combinatii smart-casual. A inceput sa imi intre in reflex de cativa ani sa vanez piese care nu se demodeaza si sa investesc in ele. Ceea ce va recomand si voua – mai bine investiti in mai putine haine dar luati ceva care poate fi combinat in mai multe feluri.

Sper sa va placa! Revin cu noi shootinguri de la filmarile noului clip!

Sacou: Massimo Dutti
Pantalons scurti: Abercrombie & Fitch
Tricou Polo : Ralph Lauren
Pantofi: Gucci
Geanta: Massimo Dutti New York Collection
Ochelari : Mykita
September 26, 2013

Am legat titlurile articolelor de piese compuse de mine pentru Akcent pentru ca imi doresc sa nu inteleaga nimeni ca as renunta la moda pentru muzica. E o pasiune adiacenta, e ceva ce a facut...

October 6, 2013

N-am vorbit prea des despre pasiunea mea pentru ceasuri dar uite ca acum am ocazia sa impart cu voi cateva pareri. Nu mai are rost sa spun ca ceasul este accesoriul care spune multe despre...

February 10, 2015

I know it's been a long time since I haven't published any new photos or articles but the only reason for that is the fact that I have been working non-stop and I am still...